Connecting People. Facilitating Ministry. Equipping Leaders.
Our Mission
Our mission here at Jamaica Link Ministries is to glorify God by mobilizing a network of strategic partners and volunteers to equip under-resourced churches and charities for maximum Kingdom impact.
Who We Are
We are a Jamaican faith based charity organization attempting a different model of societal change. Jamaica Link Ministries is an interdenominational charityorganization that serves both the spiritual and the material needs of the Jamaican people. Unlike foreign based charity organizations we are Jamaican led. We are Jamaicans helping Jamaicans with the help of volunteers.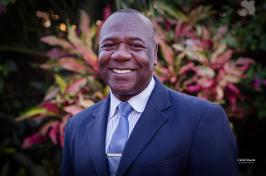 Rev. Dave Falconer
President of JLM
Over15 Years of Connecting
For over 15 years, we have been working with volunteer groups from all over the world to spread the Gospel through good works.
Jamaican Leaders Drive the Needs
We partner with several Jamaican leaders to understand needs and identify initiatives. Then we seek out volunteers who can meet the type of charity and assistance needed.
One Arm of our charity organization: Fairhaven
One arm of our charity organization provides volunteers with rooms, meals, transportation along with linking them with the needs of the community.
Many Ministry & Charity Partners
As an charityorganization, we also have many ministries and charities with which we partner to continue to do greater things in Jamaica and for its people.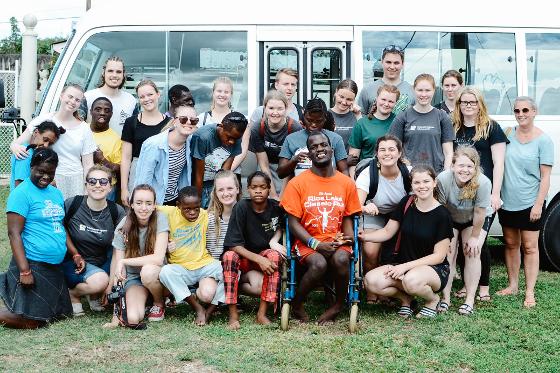 Volunteers from Norway with Residents of West Haven Children's Home
Volunteer Testimonial
"The base is on the shore of white sand and turquoise water, but the most important is the warmth, passion and dedication of those who work here. They are eager for the hardest people to get help and to hear the good news. The class has been on different assignments everyday. We have seen a lot of different landscapes and we are fascinated!"
Erlend Peter
Team Leader from Norway, 2017
603-238-2970
How Can We Help You? Contact Us and Let Us Know.
© Copyright Jamaica Link Ministries